We are an event hosting and theme party company serving Central Florida and surrounding areas.
LET US HELP YOU WITH ALL YOUR EVENT NEEDS – FROM PLANNING, TO LOGISTICS AND EXECUTION.
Hosting
We have over 20 years of hosting experience and the best talent in the industry. No matter what your occasion may be, we can help set the tone for an incredible and memorable experience.
Entertainment
We are connected to all kind of entertainment and artistic vendors such as actors, magicians, yoga instructors, painting instructors, and more.
Logistics
Because we want to provide you with the ultimate event experience, we want to make sure all angles are covered. We have relationships with local vendors who can help morph your dreams into reality.
Murder MYstery
Spa
Tea
Game Night
Painting
Cooking
80's and 90's
Many more…
Ginette Persico
Owner of Metamorphosis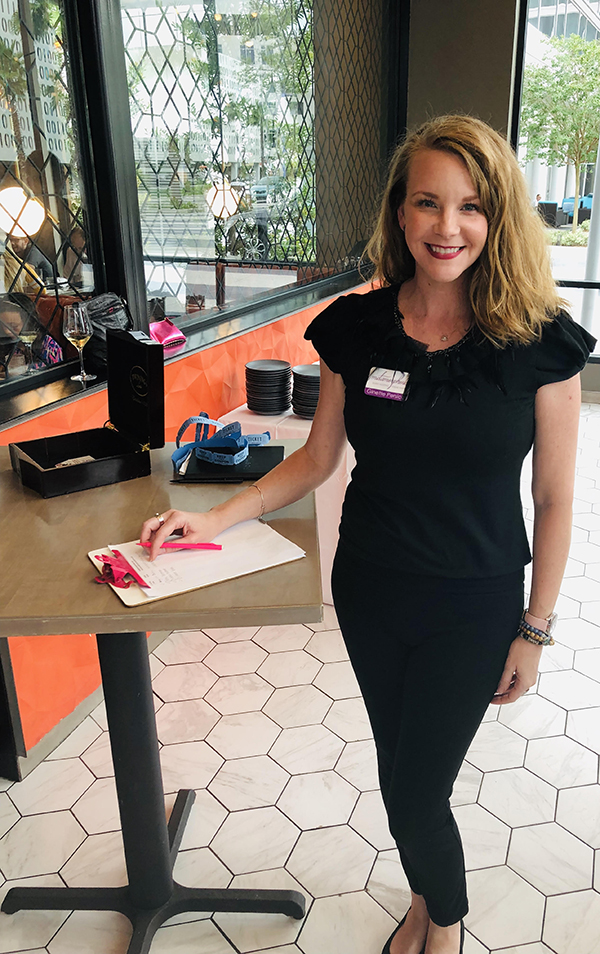 Ginette Persico
Owner of Metamorphosis
In 2006, our sister company Butterfly Dreams, launched specializing in memorable and uniquely inspired themed parties. After 13 years of dreamy success, it's time to grow into our more adult wings.
In 2018, it was time to morph, thus Metamorphosis emerged from its cocoon, specializing in event hosting and themed parties for adults. (Not quite what you are thinking. Stay with us…)
Metamorphosis will take your event to the next level with the flexibility of multiple services that suit your needs.
We take care of all the details that keep your guests entertained and your party flowing seamlessly so that you don't have to worry about a thing. Our services include, but are not limited to, hosting/facilitating, planning, setting up/breaking down, and theming your event to morph your dreams into reality.
Our team is dedicated and determined to make your event as original, memorable, and successful as possible while you sit back and relax.
Metamorphosis – Where Inspiration Meets Great Achievement!

"Metamorphosis really can make any party dream come true! You will love the personal attention Ginette with Metamorphosis can provide. Ginette planned and hosted, for me personally, the best baby shower a gal could ask for! She literally takes care of everything and makes planning a party look easy! From the guest list/invites all the way to the diaper raffle she ran, everything went smoothly and everyone had a great time! If you want a unique, personalized, and beautifully executed event, I highly recommend Metamorphosis!"

Wendy, Casselberry
Baby Shower

"Ginette with Metamorphosis is spectacular! She put together my 40th birthday party and thought of everything from the decor to the table arrangements, food, traffic flow, music, you name it! She really does think of everything. I didn't want anything too fancy, but I wanted it to be cute and fun. I didn't even know what I wanted, really, but she was able to create the perfect theme with thoughtful details and personal touches that she does so well. Ginette took charge and kept the festivities on schedule without me ever having to worry about a thing. I could relax and just enjoy the party. If she plans and hosts your party, you will be happy!"

Darcie, Winter Garden
40th Birthday Party


"Ginette and Metamorphosis made my last event a huge success! I seriously couldn't have done it without them. 200 people and they took over the room with little direction. Amazing service! They are my go-to for all my party/event planning needs. Metamorphosis always shows up and exceeds expectations. Highly recommend booking Metamorphosis for your next party/event. Would use Metamorphosis 1000 times again!"

Joshua, Title Professionals of Central Florida
Mansion Brokers Open in Windermere